** Update: Three months later, thank you for nearly 5 Million Reads! **
It's official!
In just three days the new 'Recently Royal' has been read over 1 Million times on the Episode App!
I'm absolutely ecstatic to see how many readers are enjoying my fantasy-adventure.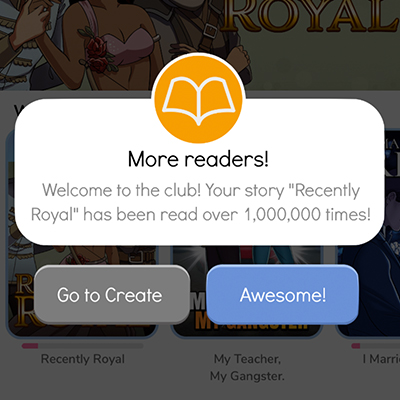 The NEW Recently Royal includes many unique and beautifully designed outfits (by myself and the team at Episode!), new backgrounds, new effects, and new interactivity.
The storyline has been updated from the original story as well, so if you've already read Recently Royal there are many new twists, turns, and excitement waiting for you!
I personally want to say 'thank you!' to everyone who has read and shared Recently Royal so far. It means the world to me, and I'm so very glad that you are enjoying the story!
Make sure to follow me on instagram @tuesday.cross to know when the next episodes will be released!