★★★★★
Tuesday Cross's review of Episode Interactive story 'QUANTA' by S.R. Grae
'QUANTA' is a fantasy/mystery story about finding love in unexpected places.
Author's Description: 
You have the ability to go back in time, but every time that you do, death is one step closer…
Shauna and her friends are shocked by the apparent suicide of one of the school's most popular, and handsome, boys. Unlike her friends, however, Shauna has the power to do something about it.
Hopping back in time, Shauna races against the clock and a mysterious, unknown force, to save a guy she is two steps away from falling for– hard.
Title: QUANTA
Genre: Fantasy/Romance/Drama/Mystery
Chapters: Four (not fully released)
Style: Static / Bubbles style
Customizable Characters? None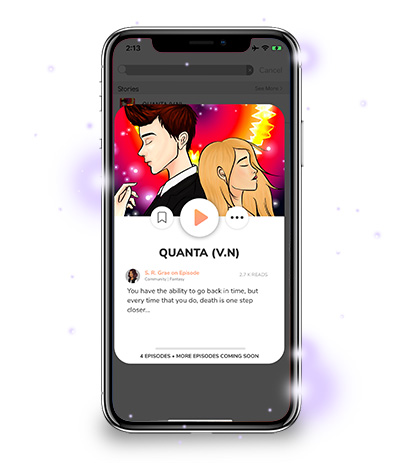 Overall Quality of the Story Line
★★★★★
5/5 Stars
Oh. my. god. WOW.
I'm serious, QUANTA is knock-your-socks-off good. Your feet will be cold for weeks.
S.R. Grae crafts chapters of perfect length with enough juicy content to fuel the mystery, and obviously, understand the fine art of leaving your readers wanting more.
Typically I'm not much of a mystery fan, but the premise of Quanta is just too good. You come to school one morning only to find that Hottie McHotterson has committed suicide. Being a powerful bad-ass, you head back in time to see what you can do about stopping him– only to uncover an ever LARGER mystery.
I won't spoil it for you, but really, you should go read it now.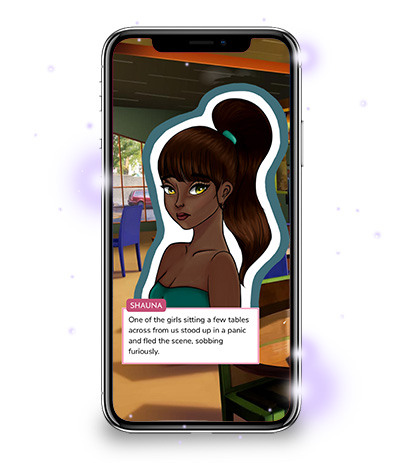 Episode Directing
—–
n/a
Not applicable to this story. Quanta is illustrated by Grae and is done in the traditional 'bubble' style, so it reads more like a book with various visual elements. I won't lie, at first I was disappointed because to me– the characters and directing is what makes episode so unique, but the storyline is so amazing, after the first few lines I forgot all about it.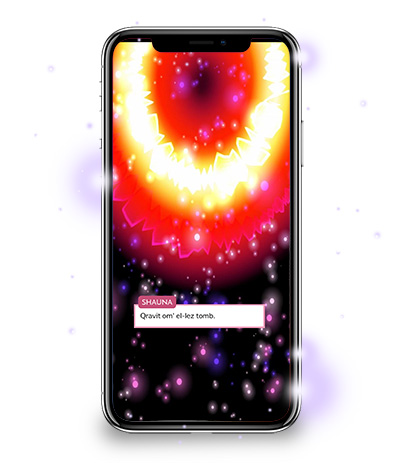 Ability to surprise / hook / interest the reader
★★★★★
5/5 Stars
A well-done cliffhanger at the end of each chapter, well-thought-out world building, distinct characters, this story has it all. I was honestly surprised when it came to the first twist, and the story continued to take turns I wasn't expecting.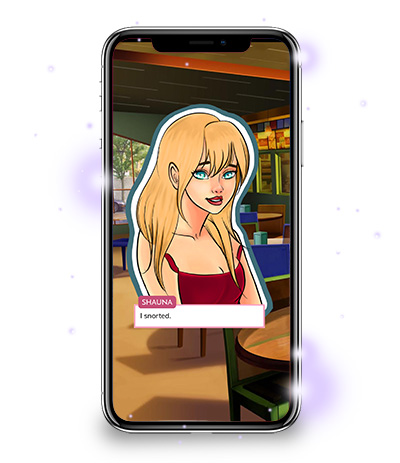 Spelling and Grammar
★★★★★
5/5 Stars
Perfect and perfect!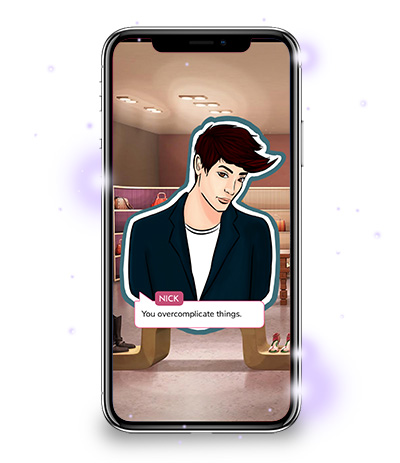 Dialogue Quality
★★★★☆
4/5 Stars
The dialogue was fantastic. The characters all have distinct voices, and everything comes across smoothly. I only deduct a star in this area because of the amount of explaining and backstory that was required for the time-jumping element of the story. It's really hard to deliver this information within typical dialogue, in an episode format. All in all, however, Grae did a more than impressive job.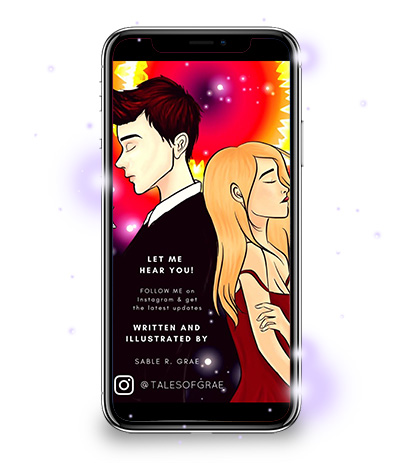 Depth of the Characters
★★★★★
5/5 Stars
Grae focuses on the main characters, slowly introducing more people to the scene– the result is you never feel confused about who is speaking, what they sound like, and why they are acting the way they are. Each character has a sense of backstory and history to them, which I love love love to see, particularly in an episode story.
OVERALL
WOW. Seriously, wow. I've never read a 'bubble' style story I've enjoyed so much, and I can only think of a select few episode stories whose storylines are on-par with QUANTA.
If you're in the mood for a romantic mystery with a strong female lead, a solid believable storyline, and just a touch of fantasy, you need to read QUANTA today.
Open this story in the Episode App
Have you read this story? Tell me what you thought of it in the comments below!
Support the Author, follow S.R. Grae on instagram: @talesofgrae