The month long giveaway has finally come to an end, and ten lucky people have won a shiny new paperback copy of 'Of Flesh and Fire – Book I'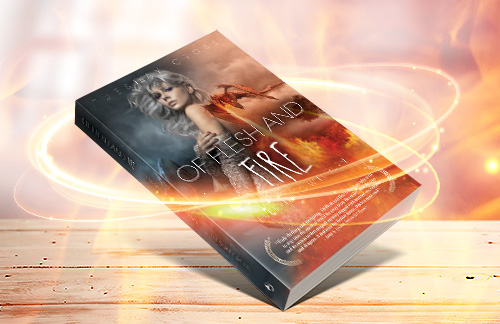 I was absolutely blown away by the 1,470 entries, and want to thank everyone who entered for their interest!
Without further waffling, here are the ten winners:
Olivia F. – MA
Erika W. – NC
Nicola S. – Bedford
Claire F. – Newport
Alison T. – TN
Michelle W. – IN
Joanne H. – MI
Sarah L. – MI
Toni M. – CA
Sharon C. – CA 
I sincerely hope you enjoy 'Of Flesh and Fire'. All ten books are scheduled for shipment on Monday November 27th, and depending on your location (and Thanksgiving aftermath) it will take 1-2 weeks to reach you.
A very happy Thanksgiving to those of you in the USA, and happy pre-holiday season to everyone else!
x -T